And I could attend my important meeting 2 days after my spine surgery.
---
I walked out of OT immediately after surgery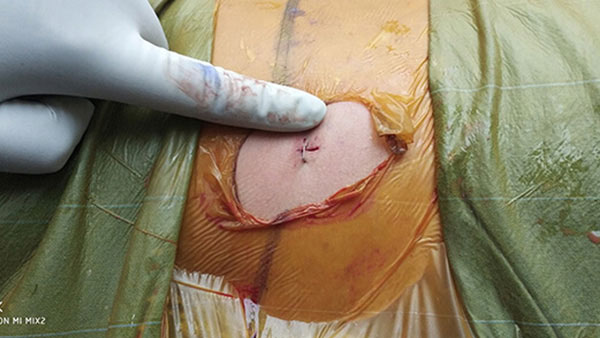 Mr. Pratik Sharma (name changed), aged 32 years,working in a software company was a normal guy, performing his routine activities, having a good sporting schedule, eating healthy and living happily in a nice wedlock with one small kid.
One day while playing with his kid he suddenly felt sharp pain in his back, which started going in his right leg. He visited his local orthopaedic doctor and took some muscle relaxant and pain killers, but was not getting relief. After a period of 3 weeks he was normal again. But, it didn't end up here. He started facing these episodes of back pain frequently on and off.
After 3 months he again got this complain of pain in back after doing some weight lifting in gym. This time his orthopedic surgeon told him to meet Dr. Hitesh Garg and his Spine Surgery Team. He consulted us and we examined him thoroughly and was advised to undergo X-Ray and MRI of lower spine. He was diagnosed with slip disc at L4-L5 level which was causing compression over his right sided nerve roots, giving him such pain.
Just like other normal human beings, Mr. Pratik also got scared knowing this that at this young age he is having problem of slip disc. We explained him everything in detail about the problem, how did it occurred, what will be the future problems, which activities he has to avoid, how to manage postures, which exercise to be done and which to be avoided. We gave him a fair trial of 6 weeks of conservative treatment of rest, medicine and physiotherapy. But stars were not in his favour. He was not among those 90% patients of slip disc who get relief by conservative treatment.
He came back to us again with no relief in his leg pain. We assessed him again and decided to perform a day care procedure "endoscopic discectomy." He was taken into operation theatre walking and his percutaneous endoscopic discectomy was performed under local anaesthesia.
He came out of operation theatre walking with no complain.No back pain and no leg pain.It's been an year now and he still visits us with a happy smiling face.